AS13QSeries: Band and housing: 13mm wide,quick engagement design. Screw: hex-head.
AISI 300 series stainless steel.

Quick release hose clamp: The bandwidth of this style hose clamp is 12.7mm. It is very popular in Europe and USA.

It is with slotted band, different from German style quick release hose clamp. The advantage of this type is easy to be fixed, and it has very big clamping range. The band can be as long as you required. Some nylon tape used to bundle the band together (as the picture shows) to save the volume when in shippment.

Regarding the material, it can be divided into the following two types:
W1-- all of the three parts are galvanized steel;
W2-- screw galvanized steel, other parts stainless steel;
W4-- all of the three parts are 300ss stainless steel.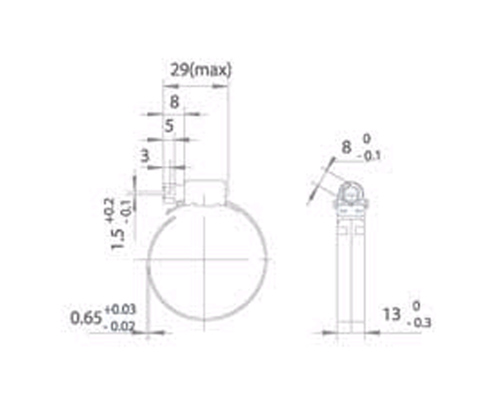 Quick release hose clamp